It's the weekend, yay! Here are a few of the things I've been loving this week:
I love these belts over at
Me Sew Crazy
! I'm thinking they would be very cute and preppy done in colorful fabric strips. I might try to do something like that for my mom for Mother's Day.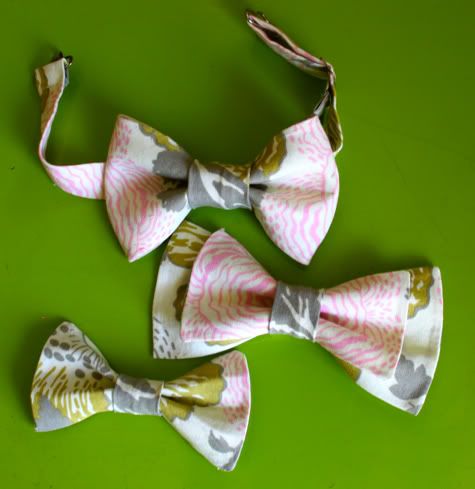 I've perused the DIY web for necktie and bow-tie inspiration. I'm using some scraps from a dress I had to hem to make a tie for William to wear on Easter. I think the tutorial over at
Prudent Baby
is going to be the winner- looks adorable and I'm in need of a little simplicity! (Bonus: Dad even said he'd accept a matching one for Easter!)
My last favorite this week is SKYPE!!! Thanks for making it possible to connect to dear friends everywhere! I've been talking to my best friend in Paris a lot lately and I'm very grateful for the technology that allows it. Still not as good as curling up on a couch together, but it works in the meantime.
I hope everyone has a wonderful weekend! I'm hosting a jewelry party tomorrow that should be full of laughs, yummy food, and a pretty sangria! Whatever you do, enjoy each spring day!